Meditrial Exclusive Internship Program
The Meditrial Internship Program is an exclusive opportunity for you to begin your professional journey in the MedTech World. Come see how we work. Join our Team!
OBJECTIVE
Join the top clinical team in the medical device clinical research arena for the best self -improving training available today.
WHO WE ARE

Meditrial is a leading Clinical Research Organization (CRO) focused on the needs of the MedTech industry. We are proud to serve the most innovative companies and support clinical trias at the top medical centers in Europe. Our staff is recognized by customers and investigators as more expert, trustworthy and responsive – our people get the job done right.
WHY JOIN US
Learn to be the best in our complex professional field
Gain experience in the field working together with top level executives
Accelerate your learning with tutorials and easy formats
Dynamic workflow and multiple trainings
Unique chance of being introduced to a first- class network of specialized clinical sites
International working environment
Opportunity of working in our offices all around Europe and USA
WHO WE'RE LOOKING FOR

Clinical Monitors, with hands on experience in Medical Devices Clinical Trials
Clinical Quality Associates, capable of effectively contribute in upholding Meditrial's SOP's and QMS
Logistics & Clinical Affairs Assistant, fast paced and quick-minded staff to permit a smooth running of our offices and clinical trials all around Europe
Do you have the right profile?
Meditrial is looking for interns with:
Master in Health Science, Communication, Business Management, Economics, Biomedical Engineer, Chemistry, Pharmaceutical Studies, Statistics
Determination & strong drive to achieve goals, commitment to our business
Fluent English and German written and oral; third languages are a plus
Previous internships are considered an asset
Confident user of Microsoft (Power Point, Excel, Word)
Internship Terms & Conditions
Applicant must possess EU/EFTA work permit
Location: Rome, Zurich, Berlin, New York
Period: 6/12 months, full time
HOW TO APPLY

Send your updated CV in English together with a motivation cover letter to hr@meditrial.net.
Positions are limited and based on availability.
By submitting your application, you accept our Privacy Policy.
Apply Now!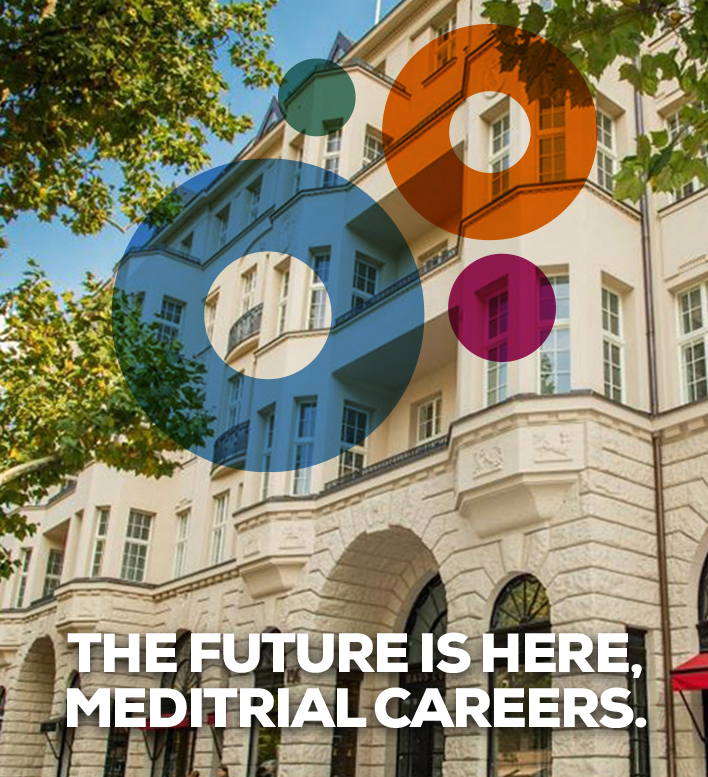 Meditrial is the best
opportunity to begin your
professional journey in the
MedTech World.
Apply for an interview.
Come see how we work.
Join our Team!